Jason lets his actions and accomplishments to speak for themselves.
Husband, Father, Founder of NCFIT, and CrossFit Games Champion.
Professional athlete, philanthropist, author, and father-- Jason does a bit of it all. Between building a successful, multi-location business, NCFIT, eight consecutive CrossFit Games appearances, creating the NCFIT Collective online training portal and coach's development tool, and hosting both the AMRAP Mentality and Business of Fitness Podcast, Jason has spent his entire life training for the unknown. This earned confidence, however, was tested in 2016 when his daughter, Ava, was diagnosed with Leukemia. Together, Jason and his incredible wife, Ashley, stood with unwavering positivity and unparalleled strength as their daughter fought to overcome this battle. Inspired by Ava's tenacity and determined to help families in similar situations, the couple paired with team NEGU, founded the annual charity event, Ava's Kitchen, and launched the largest non-affiliated Blood Drive on the west coast. Given his lifetime of lessons learned, Jason now aims to help other coaches, business owners, and families reach their fullest potential.
Where it all began – Learn more about the functional fitness gyms that put Jason on the map
Deep dive into Jason's mindset and how his AMRAP Mentality has set him up for success
After Ava's diagnosis, Jason wanted to use his reach to help other families fighting similar battles
JASON'S AMRAP MENTALITY
Being an athlete doesn't stop when you exit the arena, field, or court. Being a competitor is a lifestyle, a lifestyle that Jason Khalipa knows well. As Jason struggled to balance training for the CrossFit Games, fatherhood, fitness entrepreneurship, coaching, and maintaining his business, he soon realized he needed to reevaluate his approach to life.
It is now Jason's approach to life to wholeheartedly focus on the present without fear of reevaluation.
FITNESS CAREER
Jason has competed in the CrossFit Games on 8 separate occasions. Competing as an individual for 7 consecutive years, and wrapping up an 8th year as a team competitor, Jason is no rookie to the sport of fitness. Throughout his CrossFit Games career, Jason has only placed outside the Top 10 once, has won every Regional competition he has participated in, and he won the Spirit of the Games award in 2009. Not only has Jason held all podium positions at the world championships, but he was also named to Team USA 3 times.
JASON'S FAMILY
When Jason isn't at the gym or office, he is most likely spending time in his Los Gatos home with his wife and children. Jason married his high school sweetheart, Ashley, and the couple has two children Ava and Kaden.
Inspired by Ashley's passion for cooking, Jason and his family enjoy cooking healthy meals at home with fresh ingredients from their garden. The family also enjoys spending days at the beach, enjoying the outdoors, and spending time with their extended family.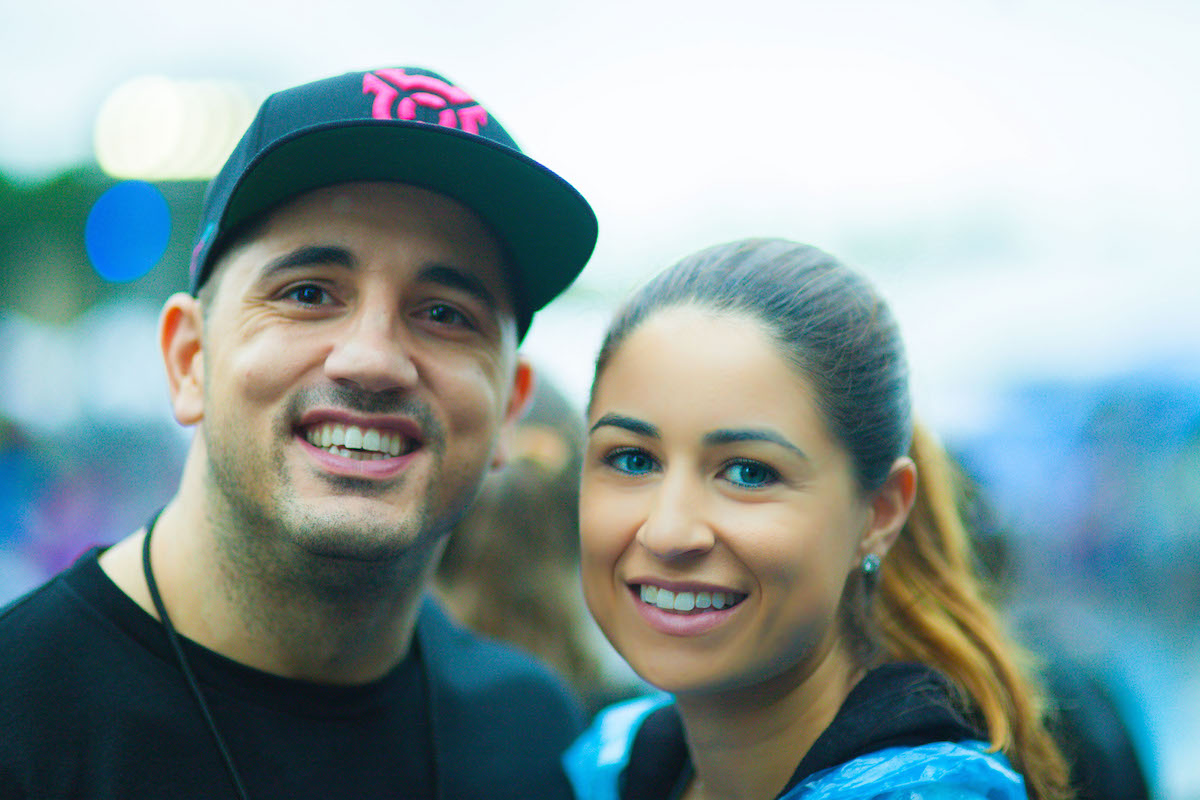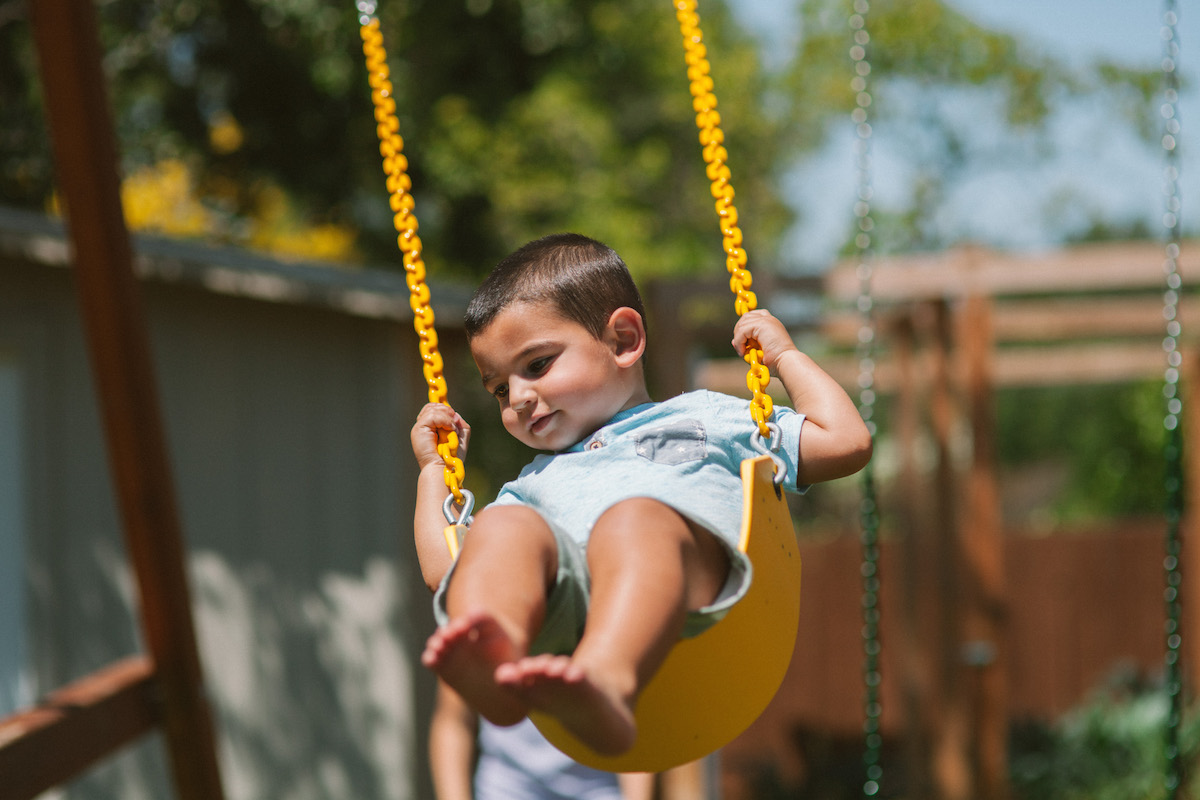 AVA'S DIAGNOSIS
In January 2016, Jason and his family were faced with a parent's worst nightmare. Jason's daughter Ava was diagnosed with leukemia at the age of four. As all things in life, Jason and his family embraced Ava's diagnosis, and faced it with unyielding positivity. Cancer, especially when it affects a child, isn't the easiest conversation to have, but Jason has approached the subject with compassion and a determination to spread awareness. With all the confidence that Ava will win her battle, Jason aims to support other families faced with the same adversity. Jason and his wife have since focused on philanthropy and spreading awareness for pediatric cancer.
FITNESS.
WORKPLACE.
So much of Jason's success stems from his ability to constantly move forward. The man doesn't stop. Not only has he made a name for himself within the CrossFit sector, but he has expanded his reach beyond the gym, bringing fitness and his passion for cultivating healthier lifestyles to individuals, workplaces, and the hospitality sector.
celebrating 10 years of coaching, community, & culture.
Jason opened CrossFit Santa Clara in 2008 a month after winning the CrossFit Games. With a passion for fitness and an uncanny ability to harvest and lead a supportive community, Jason was determined to achieve greatness. Since opening CrossFit Santa Clara, Jason has gone on to open 20 additional locations. He founded NCFIT (previously NorCal CrossFit), pioneered widespread corporate wellness programs, reinvented fitness in the hospitality sector, and changed the way people, CEOs, and athletes alike think about fitness.
Jason has created an environment where employees get paid to chase their passion, do what they love, and create happier, healthier communities along the way. Jason's vision for NCFIT was to not only provide premiere coaching and programming, but curate an entire fitness experience for people from all walks of life.
Cultivating a healthier workforce.
Creating this kind of gym experience proved beyond successful in NCFIT's commercial locations. In 2013 Jason launched NCFIT's Workplace Wellness Initiative, and has since continuously changed the lives of those working in the Silicon Valley. Acquiring accounts like HGST, Twitter, and GoPro has allowed the spread of happier, healthier, fitter employees throughout an otherwise stagnant demographic.
Interested in learning more about NCFIT's approach to workplace wellness?
Jason would love to hear from you. Contact him here.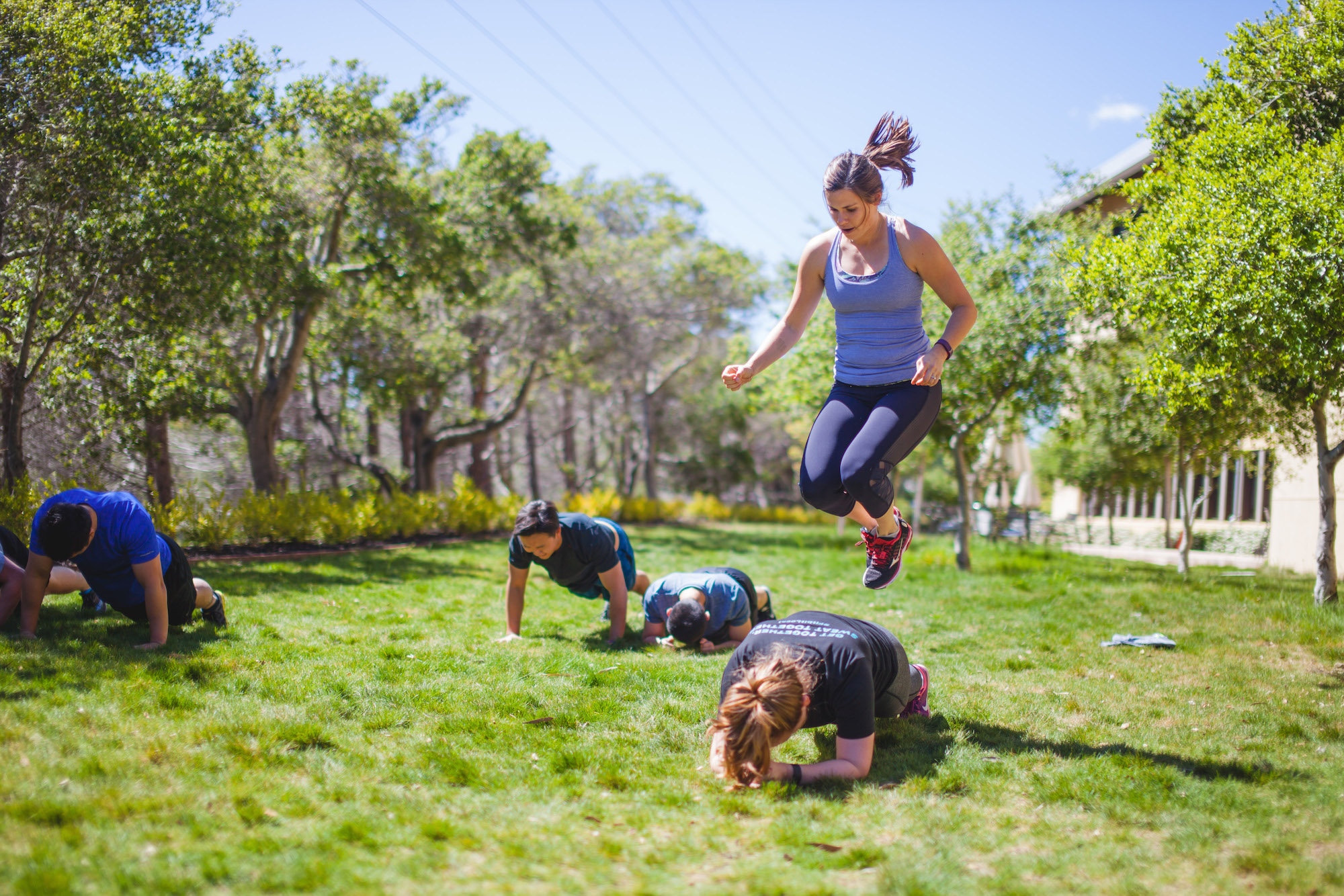 JASON'S MISSION
After Ava's diagnosis and spending countless hours at Lucile Packard Children's Hospital, Jason soon realized that not all families were as fortunate as his own.
Jason wanted to use his reach to help other families fighting similar battles. Jason and NCFIT teamed up with The Jessie Rees Foundation (NEGU: Never Ever Give Up), and Michael Mina to create and host a handful of benefit events.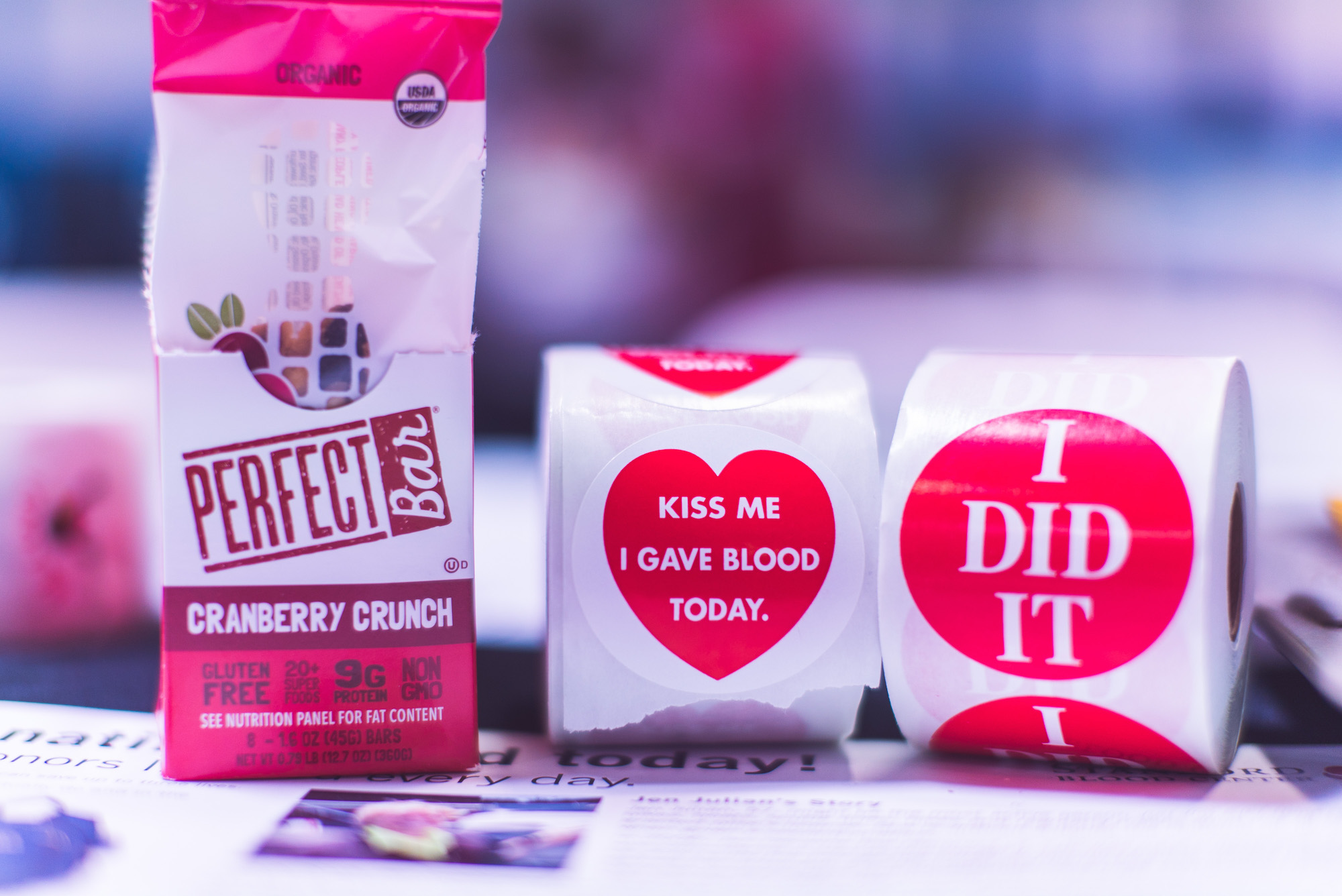 "What can we do to help?" had been a question commonly asked throughout Ava's battle against ALL (Acute Lymphocytic Leukamia).
Blood transfusions have saved Ava's life on a number of occasions and The Khalipas wanted to do everything they could to give back to others in need. Jason annually hosts the largest Blood Drive not associated with a professional sports team in the Silicon Valley. This year, marks the 3rd Annual Ava's Blood Drive in September.
Certain restrictions limit the number of qualified donors to about 40% of the population, and of that 40% only 2-3% actually donate. Over 200 donors annually participate in Ava's Blood Drive each year, with a majority of these participants being first time donors. First time donors not only build the community and raise awareness, but it also increases the odds of identifying donors with rare blood types that could potentially save a child's life.
AVA'S KITCHEN
When families are battling pediatric cancer it can be easy to sometimes lose hope or feel as if you have no control of the situation. Ashley and Jason refused to believe this and focused on what they could control.
Nutrition is a game changer in any wellness endeavor. When Ashley, Jason's wife, knew she could make a difference in not only Ava's recovery, but inspire families fighting similar battles to do the same, she jumped at the opportunity. Ava's Kitchen began on social media platforms (Instagram and Facebook) where Ashley would share easy-to-make, nutritious recipes and meals that she prepared for Ava and her family. With over 10,000 followers, Ashley has exceeded expectations of delivering nutritious meal inspiration to families worldwide.

MICHAEL MINA GROUp
After seeing so much success from Ava's Kitchen on Instagram, Ashley wanted to make an even bigger impact. She paired up with good friend Michael Mina to host the ultimate dining experience. The benefit highlighted four premiere chefs: Michael Mina, Ayesha Curry, Adam Sobel, and Mourad Lahlou. They each created a separate course to deliver a curated and extraordinary dining experience.
In addition to the four-course meal, diners were invited to participate in a live auction. The auction prizes ranged from Fox Studio Tours with New Girl's favorite Max Greenfield to VIP tickets to the Golden State Warriors with Stephen Curry meet and greet to follow.
Ava's Kitchen Benefit powered by MINA raised over $200,000.00 for the Jessie Rees Foundation (NEGU) helping spread joy and happiness to pediatric cancer patients around the world.